Champagne is one of the most renowned sparkling wines and is synonymous with celebration and romance in almost every country on earth.
Whether situated in the larger towns or set among the vineyards, the Champagne Houses are magical places to visit. With over 7,000 Champagne Houses scattered throughout the region – where do you begin? Our expert knowledge will help you plan the perfect Champagne getaway.
Champagne Weekend can introduce you to both larger prestigious estates such as Veuve Clicquot and Moet & Chandon and allow you to discover some of the smaller quality growers in the villages. Here you will be warmly welcomed into their homes, invited to look around their cellars, taste their wines and share in their passion.
With Champagne Weekend, your tailor made Champagne tasting tour is created by a knowledgeable and expert team. The family background in the wine industry goes back over 6 generations. Our skill in tailoring custom made Champagne weekends means that we are able to offer our services for a romantic break for two, a private party or a corporate Champagne trip.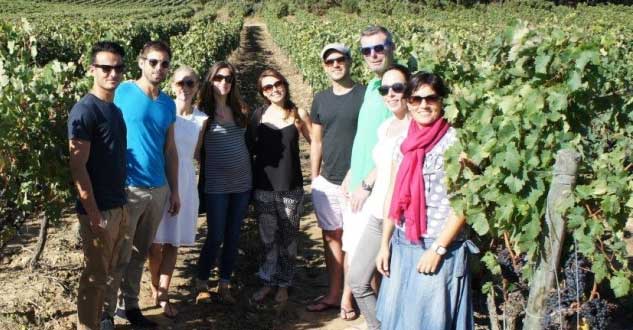 Travel with peace of mind
As a fully bonded agency ATOL 6634, Champagne Weekend provides complete financial security as well as ensuring you enjoy the best holiday possible. ATOL protection does not apply to all holiday and travel services on this website. Please ask us to confirm what protection may apply to your booking.
Explore our suggested Champagne tours or contact us for a tailor-made Champagne experience. To find out more about our Champagne tasting tours, please call us on 0207 1988 369 or email sales@champagneweekend.com.